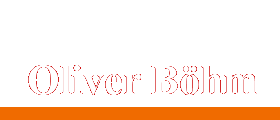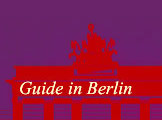 Limousine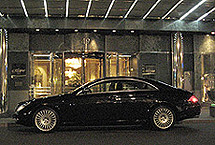 As a reliable professional chauffeur I provide a range of services by day or night. These include shuttle services, hotel transfers, weddings, transport during large events (such as ILA, Berlinale, ITB, Grüne Woche, ISTAF, World Cup), shopping and sightseeing trips, commercial driving in custom vehicles, film and TV productions (long-term bookings gladly accepted).
Bus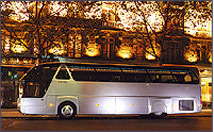 As a coach driver with many years of experience in Germany and abroad, I provide driver services for tourism and occasional travel, regionally and internationally, by the day or for longer periods. I am experienced in driving two- and three-axle and double-decker coaches from Ayats, Bova, Drögmöller, Irisbus, Iveco, MAN, Mercedes-Benz, Neoplan, Scania, Setra, Toyota, Van Hool and Volvo. Since 1999 I have been a reliable and efficient partner for a range of renowned Berlin limousine and coach companies.
Private vehicle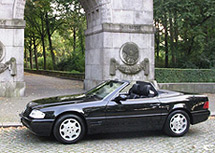 You can naturally book me as a chauffeur for your own vehicle, for instance if your own chauffeur should be unavailable for a string of important appointments, if you should find yourself without a driving licence or local knowledge, or if you need a second driver for a long journey. I adapt my driving technique to the traffic conditions at all times and drive defensively and skilfully. You can book me for all vehicle types at any time of the day or night.
Vehicle transfers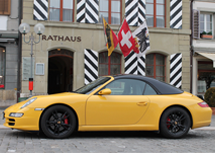 I will transfer any vehicle type from within Germany and abroad. Exceptions:
- No transports of hazardous or heavy loads
- No customs dealings
Booking for my chauffeur services or as chauffeur-guide, with or without vehicle as required: all prices on request.
www.chauffeurserviceberlin.de